[~the one about the flute and intrinsic motivation~]
This post is about inspiration and the thing characteristic to Q management is that we propagate inspiration instead of training.
One of the very rational reasons for this is that to us, training is teaching tricks. Which is perfect when it comes to technical and hands-on skills. But what we do in the areas of leadership organization and personal development has a different aim and a different angle.
A lot of people will tell you that they don't like the term inspiration they feel that the term inspiration is highly inflated, is something that has been misused and abused by a lot of people and indeed I have to say maybe we think so as well…
But I still want to use the term inspiration because it highlights one very important aspect of how we try to help people and organizations grow and improve.
In my opinion when we talk about motivating as a verb the word can only reflect on yourself. You can only motivate yourself, you can never motivate others or they would be extrinsically motivated, which has to do with punishment or reward or with shame or with a couple of things that are outside a person's being.
The only valuable, worthwhile and sustainable type of motivation is intrinsic motivation. Intrinsic motivation is something that you feel from within and it is something that only you yourself are  able to value and use.
So the question is how do you get people to adopt, to embrace and to discover, to be ambassadors for ideas and approaches in leadership and organization and in their personal development without it being an extrinsically motivated element?
That is where inspiration comes in. Inspiration is something that good leaders and good inspirators do to inspire others to dig into their intrinsic motivation and discover their intrinsic motivation in those particular areas. Inspiration is a term which refers to showing experiences, highlighting discoveries on a timeline and showing what the deeper ideas are. And never ever tell people to do or think something in a certain way. Let people discover it themselves.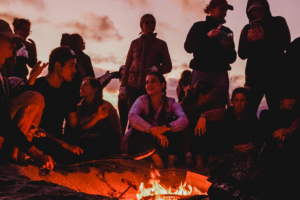 I remember when I was a little boy, my father used to play the guitar, which was amazing. Because when we were on holiday in France or Italy he would always take his guitar and play songs literally by the campfire on a beach somewhere, for which they were almost arrested one time in France by the Gendarmerie by the way… And it would be an amazing experience of all the friends and people from the campsite, who just gathered around that campfire and sing with my father when they knew the song or listen to him in awe when they didn't know the song.
This was a clear example of what inspiration is because seeing him with his guitar around the campfire was an amazing thrill and it made my brother and me want to play music as well.
So when they wanted to inspire us to play music, my parents didn't force us to play an instrument. In grade school we had music lessons and it it was kind of obvious to continue after school to start playing music by playing the recorder.
Now without offending anyone, the recorder is not the most sexiest of instruments. But it did inspire us to start playing an instrument. So from the recorder, the next step for my brother was to play saxophone and for me to play guitar and bass-guitar. This in turn, inspired me, by looking at other people and the amazing amounts of fun they were having in playing music and writing music to start playing in bands and to start writing my own music between 15 and 18 old. And to generally progress to the point where I am now, where music is not just an amazingly important part of my life; it is a passion to write, produce and record music and just enjoy the process of writing and making music. At this point in time even with my daughters and sharing the love of music with them.
So what does this have to do with the way we try to propagate the word inspiration and how we try to inspire our relations and professionals working in the organizations of our clients?
Well, it has exactly the same meaning as my father playing the guitar around the campfire. It has three very important elements:
First, you have to absolutely enjoy what you do. Playing the guitar around the campfire animating people, making music together, that was something my father loved.
Second, keep your eyes on the prize. Taking small steps guides you to staying focussed on your true intrinsic motivation.
Third, the only way you can get people to follow your lead, to sing with you, to make music with you, to investigate and to discover their own instrument and song is by playing for them and with them and to show that passion.
That showing of passion, loving what you do and sharing experiences is the only way to inspire people and to get them in make them intrinsically motivated.
"Arvid helped us to redefine our commercial strategy. His business wisdom, his energy and sense of humor made it wonderful to work with him and led to clear decisions, executable plans and 50% growth."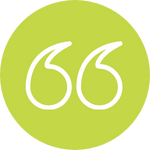 CEO, Intelligent Automation
"We always look forward to having him around as our organization becomes a little brighter when he is around…"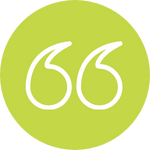 Learning & Development, Maritime
"Our learning and development has improved greatly because of their inspiration and energetic sessions."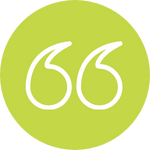 "Extraordinarily engaged and committed people."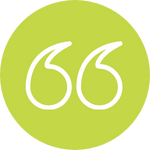 "A very effective, no-nonsense approach to our strategy and implementation through their Pull Principle…"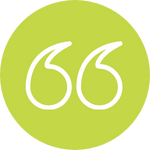 Director, Cultural Organization
"Their consultants are different from the ones I have worked with in other firms; Q management doesn't stop till the job is done and the results achieved."