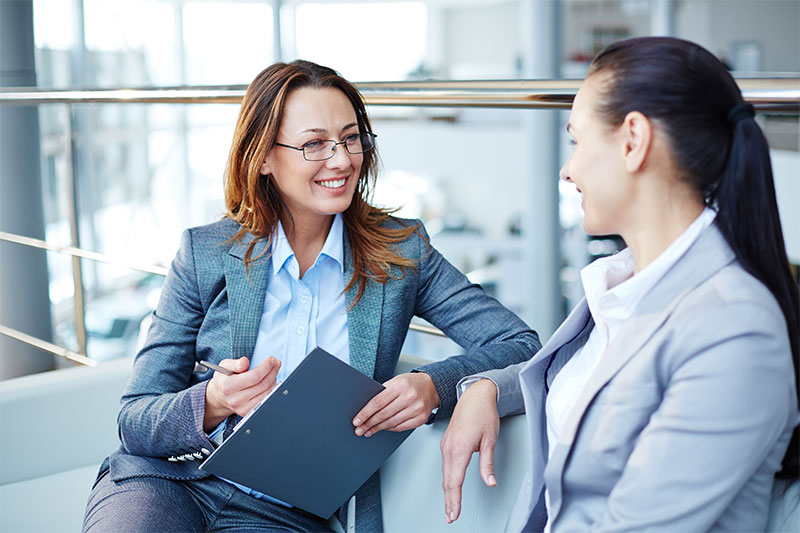 Duration: 4 days
Category: Personal development
A personal resource toolkit
Every professional needs to grow in competencies, expertise and performance. This is a intrinsic natural tendency.
Obviously, the central question is: how? How to grow in competencies, expertise and performance? The answer to this question lies in self-assessment, self-awareness and self-development. Increasing personal and professional effectiveness is the best strategy and approach to prosper and succeed in a turbulent professional environment as it facilitates improvement in interaction with others through knowing oneself.
Organizations need to be able to change, adapt and even proact in response to challenges in the environment. This means that professionals must be prepared to develop and utilize newly acquired skills in order to keep up with these changes. Soft skills represent fundamental attributes contributing to an optimization of personal effectiveness, something that current business environments demand of its employers, employees and businesses.
Content
This Personal Effectiveness course is divided into 2 parts of 4 days total; each part 2 days, containing a series of dedicated softskill training courses in online sessions. Each of the softskills is preceded by an online assessment of that specific skill for each participant. This forms the basis for interaction, discussion and exciting games and case assignments.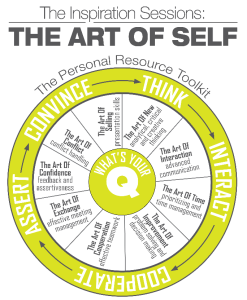 Personal Effectiveness part one: Self
The first part (of 2 days) contains most of the skills referring to you as an individual. What skills make you more effective? Which ones give you insights into your personality? And most importantly: how can you benefit from understanding yourself better?
Session 1: The Art of New: analytical, critical and creative thinking
Analytical thinking is the ability to visualize, articulate, and solve both intricate and fundamental problems and concepts, and make decisions that make sense based on available information. Creative thinking is about exploring new lines of thinking.
Session 2 & 3: The Art of Interaction: advanced communication
The Art of Interaction focuses on spoken or verbal communication skills. It follows the first Art, in that it discusses effective speaking, non-verbal communication, personal presentation, and effective listening, as well as barriers to communication.
Session 4: The Art of Time: prioritization and time management
The essence of time management is to organize and execute around priorities and prioritizing. It studies the technique of managing time and how to deal with stress.
Personal Effectiveness part two: Others
The second part (of 2 days) contains skills essential in interacting with others. What skills determine the effectiveness of interacting with others? How can you manage others' skills and how they interact with you? And most importantly: how can you benefit from understanding others better?
Session 5: The Art of Cooperation: effective teamwork
Team effectiveness is enhanced by a team's commitment to reflect and perform on-going evaluation. The knowledge about colleagues and playing to everyone's strengths and skills makes a high performing team. Clear and effective communication helps to enhance performance and enable effective problem-solving.
Session 6: The Art of Exchange: effective meeting management
Many organizations waste huge amounts of time and money on inefficient meetings. The Art of Exchange discusses and applies extremely practical ways to improve the effectiveness of meetings and their consequent results.
Session 7: The Art of Confidence: feedback & assertiveness
The Art of Confidence discusses the importance of feedback and developing assertiveness, and helping others to be more assertive in their interpersonal relationships and interactions. We'll discuss tools and how to apply them while remaining assertive.
Session 8: The Art Of Conflict: Negotiation & Conflict Handling – The Thomas Kilmann Instrument
Conflict is the result of people having differing needs, opinions, and expectations. Negotiation is a process from which conflict might arise. Hence, developing conflict resolution techniques is very important. The Thomas-Kilmann instrument identifies these techniques and through questionnaire and case exercises, exciting situations are simulated to practice these styles.
How can this work for your
company and people?
The objectives of this course for participants and your organization are:
Self-awareness
Development and direction
Improved focus and effectiveness in work
Intrinsic motivation
Higher fulfilment with greater resilience
More effective partnerships and cooperation
Improving skills and attitudes towards work and the organization
"Arvid helped us to redefine our commercial strategy. His business wisdom, his energy and sense of humor made it wonderful to work with him and led to clear decisions, executable plans and 50% growth."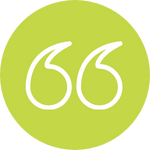 CEO, Intelligent Automation
"We always look forward to having him around as our organization becomes a little brighter when he is around…"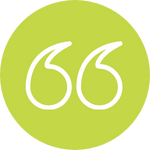 Learning & Development, Maritime
"Our learning and development has improved greatly because of their inspiration and energetic sessions."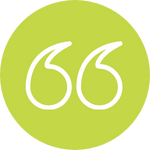 "Extraordinarily engaged and committed people."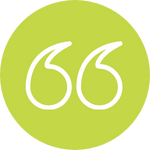 "A very effective, no-nonsense approach to our strategy and implementation through their Pull Principle…"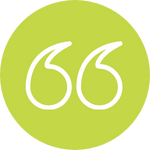 Director, Cultural Organization
"Their consultants are different from the ones I have worked with in other firms; Q management doesn't stop till the job is done and the results achieved."